Boys' Cross Country ends season with bid to Sectionals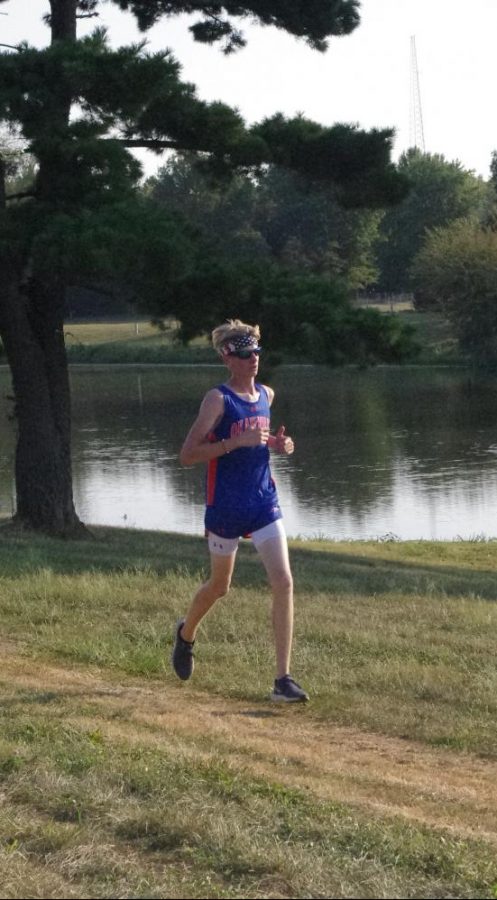 The boy's cross country team has achieved quite a feat. They received an invitation to the 2019 Sectional Meet in Benton.
In order to qualify for sectionals, a team must finish in the top seven at their respective Regional meet. That's exactly what they did by finishing in seventh place in their Regional meet at New Athens. They were right in front of Marissa by just about 40 points. This was only the second time in school history where the boy's cross country team made it out of Regionals and onto Sectionals. The first and last time it happened was in 2017. Some of the runners on that varsity team are also on this year's team. Those include Nick Rulevish, Caleb Unverfehrt, and Daniel Jansen. Those three members were a part of the varsity team in 2017 and in 2019. 
The Sectional Meet was on the 2nd of November in Benton. The team had run there twice prior this season. The team finished 18th out of 21 teams. Even though there are no State qualifiers for the boys this year, there are a lot of bright spots for next year. The team is only losing one runner, Ethan Bening. Everyone else is returning for next year including, Grant Schleifer, Nick Rulevish, Daniel Jansen, Caleb Unverfehrt, Dominic Perry, Evan Perry, and many more! There is a bright future ahead of the Okawville cross country team.