Marching Toward Success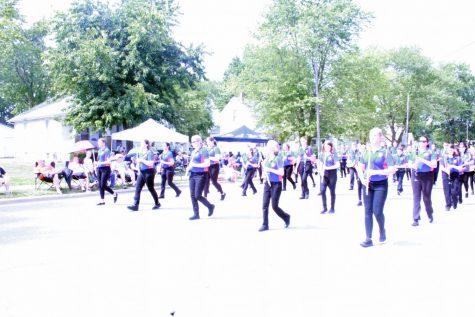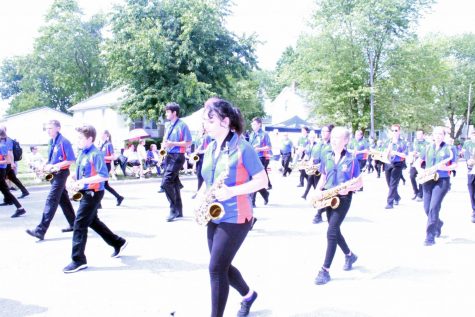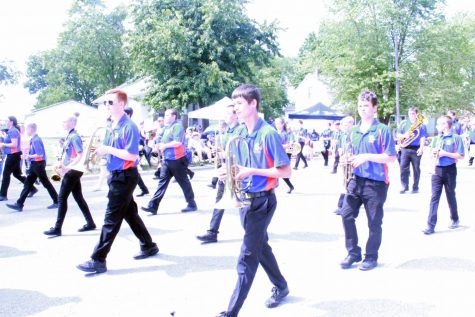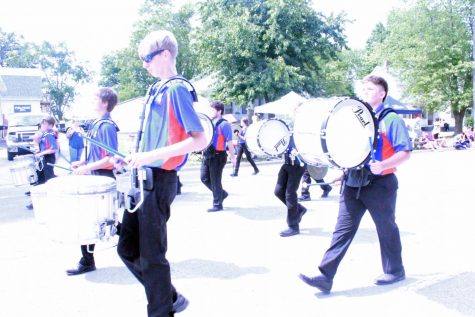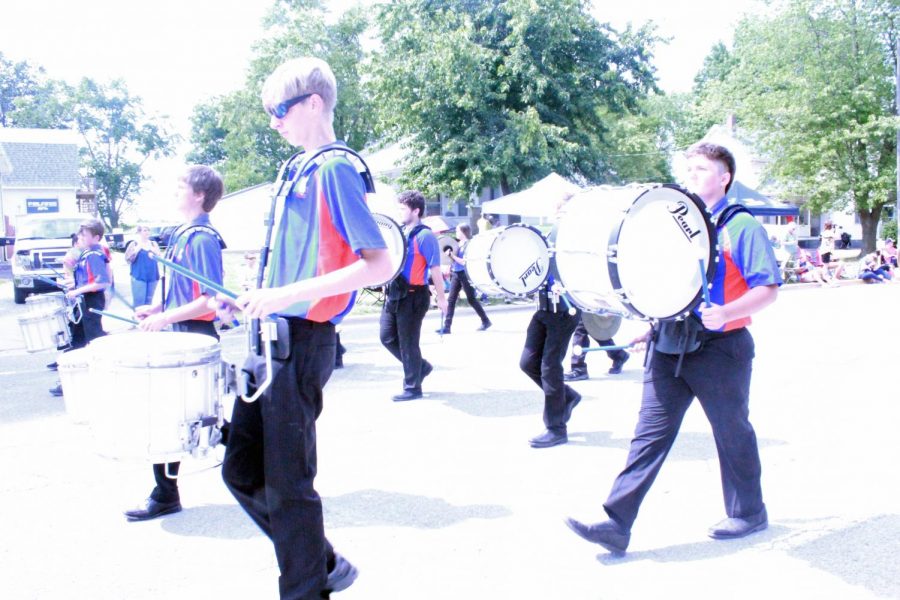 At the beginning of the school year, preparing for the Wheat Festival parade is the main priority in band class.  The high school and junior high bands join together and march in their home town's parade during the wheat festival.  This year they played Patriotic Parade Sequence. To be prepared for the parade, Mr. Recker had students come to band camp a week before school started to learn music and practice marching.  With much practice for the next month, the band sounded great in the parade as they received many compliments from their community.
Along with marching, the high school students also performed their pep band songs at the wheat festival after the parade.  Many people gathered around the stage as they listened to the band's performance. I asked senior Anna Schmersahl how she thought the band performed.  Schmersahl answered with, "I think the band played really well, especially having all the junior high kids with us. Of course, there is always room for improvement, like marching in time, but the junior high really impressed me with the song we played.  I definitely feel like I went out with a bang for my last year in the parade. I definitely will miss teaching the youngins how to properly do the work and I'll miss all the memories I created with the band members, including the freshmen." It was a hot and sweaty day, but overall, the band still played great!